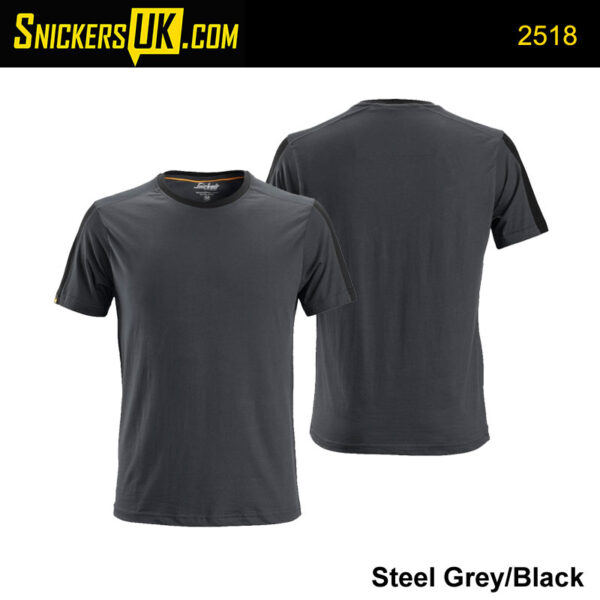 Snickers 6241 AllRoundWork Stretch Holster Pocket Trousers | Snickers Trousers
£61.99 (£74.39 inc. VAT)
Workwear goes street smart in these stretchy work trousers that feature slimmer legs for a clean, technical look. Stretch Cordura at the knees combined with a 4-way stretch at the back to provide great flexibility and comfort. Available in 7 colours
Please see below for sizing advice
Description
6 Series Sizing Chart
Snickers Stretch Trousers Video
Description
Snickers 6241 AllRoundWork Stretch Holster Pocket Trousers
These trousers have a more "MODERN" cut compared to our 3 series range. This makes them slimmer in the leg, thigh and waist.
Please allow for this when choosing your size and class all sizes as "up to".
Just a thought;  Some customers are telling us that the fit is better if you go up an extra size as these are slimmer than the other trousers in the 6 series range
The dropdown sizing chart we show gives the most accurate measurements we can give so please do not think you have been sent the wrong size when looking at the internal tags. Snickers use the same tags as they use in the bigger 3 series range.
Workwear goes street smart in these stretchy work trousers that feature slimmer legs for a clean, technical look. Stretch Cordura at the knees combined with a 4-way stretch at the back to provide great flexibility and comfort.
Features:
Stretch Cordura at the knees for flexibility, comfort and durability.
Pre-bent slim fit legs.
Advanced KneeGuard Pro with expansion pleats, keeping your kneepads in optimum position for superior protection, comfort and durability.
Classic Holster Pocket and easy to access ruler pocket featuring knife fastener.
Velcro tool holder, front loops with key holder possibility and classic cargo pocket with attachment for I.D badge.
Material: 2-way stretch twill, 47% Cotton, 31% Polyester, 22% Elastane, 250gm2 with 4-way stretch 91.5% Polyamide, 8.5% Elastane, 260g/m2. Reinforced with stretch Cordura 100% Polyester and 100% Cordura-Polyamide.
Part of the AllRoundWork Trouser Range
Brand: Snickers Workwear
Wow! The most comfortable trousers i have ever worn. Great fit but not restrictive. Got to get them for all the blokes now sadly ! – DPL Plumbing & Heating
Lovely Trouser. Took a couple of attempts to get the size right, they really are a lot slimmer, but worth it. Much nicer than my old baggy ones – S Jevington (Roofer)